American Fitness and nutrition guru Jack Lalanne once said-
"The spine is the lifeline. A lot of people should go to a chiropractor, but they don't know it." 
Chiropractic or the methods and ways practised by the chiropractors is a collection of techniques that were once claimed to be pseudoscientific. Nowadays, this comes under Complementary and Alternative medicine (CAM). This very CAM constitutes ways of medicine like acupuncture, Ayurveda, Homeopathy and other various traditional medicine forms.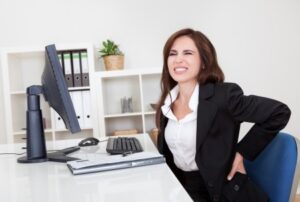 Inventor and aspects of Chiropractic science
The chiropractic way of medicine was invented by Daniel David Palmer in the 1890s. He, along with his son, made it famous in the whole world. Daniel D. Palmer always maintained that these particular methods were of the other world.
Chiropractors handle the disorders of the muscular and skeletal system. They are known to be very helpful in lower back pain. Chiropractors have time and again said that the disorders of the spine and the back region always affects the general health by the manifestation of various nervous system disorders.
This alternative medicine is unusually famous in the United States, many cities of Australia and Canada. It is gaining in other regions of the world.
Best chiropractor Levittown NY and nearby areas
If someone searched for the best chiropractor long island or chiropractor Levittown or in Hicksville, one of the search results would be for Dr Richard Lendino. Dr.Lendino has had 24 years of experience. He graduated from the Chiropractic College New York in 1993 and has also taught as an adjunct professor. He very soon through his excellent work and expertise gained the sports chiropractor certification. His work, along with his teaching gave him a distinct combination of knowledge and experience. He also has a certification in manipulation under anesthesia.
Techniques employed 
Dr Lendino treats his patients by the combined use of many techniques. A few significant methods and principles applied by Dr.Lendino are as follows:
Chiropractic Biophysics: This technique uses the X-ray images and the cartesian system to analyze and correct the angles of the vertebrae formed by the faulty posture.
Upper Cervical Technique by Palmer: This technique named after the inventor of chiropractic, concentrates upon the upper region of the cervical vertebrae (C1 and C2).      
Spinal Manipulation Under Anesthesia: This is a very successful procedure that was invented during the 1930s. It is beneficial with people having herniated discs without breaks, unsuccessful back surgery and a few other back disorders. The procedure is a team procedure with two chiropractors performing the process, an anesthesiologist and a nurse at least. The manipulation has been proved very helpful, and about 60% of the people after manipulation return to the previously restricted activities without any issues. Even more than that do not require and y drugs after that.
Disc Herniation Reduction therapy: Apart from the manipulation under anesthesia, this is one other method to reduce the herniation. Used beforehand and it prevents the condition to reach the stage where manipulation under anesthesia might be needed.
Webster Technique: This particular technique is done for pregnant women only, and it is essential for an optimum fetal position if found not so. This technique helps reduce the torsion on the uterus and improve the mother during labor and pelvic contraction.
Dr.Lendino is available in his clinic in Hicksville on Tuesday, Thursday and Saturday. It is recommended to book an appointment but in case of emergency issue, a call can get you immediate help as Dr.Lendino believes in 24 Hour care of patients.